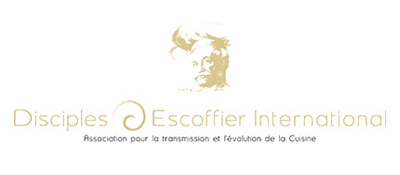 Les Disciples De Auguste Escoffier
Chef Stefano The Sports Chef was the first american inducted into les Disciples De Auguste Escoffier, a cullinary organization that spans the globe. With master chefs from many different countries this organization is one of the oldest and most prestigeous tracing it's origin to Nice, France and the original blueprint for what is today's modern restaurant kitchen.
Orlando Sentinel – Best Steak in Central Florida
Chef Stefano was pleased to be recognized by not just his super star friends, but by the public as well! One bite and you'll know for sure why they said his steak is the best.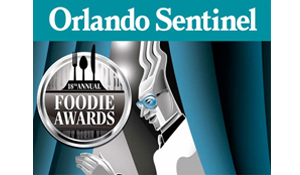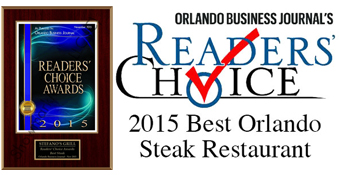 Orlando Business Journal – Best Steak
Chef Stefano was deeply honored to be awarded the title of best steak in the city by the Orlando business community. These titans of industry know how to wine and dine with the best of them and they consistently choose to come see Chef Stefano when only the best will do!
TripAdvisor Certificate of Excellence
The TripAdvisor Certificate of Excellence honors hospitality businesses that deliver consistently great service. This award is given to establishments that have consistently achieved great traveler reviews on TripAdvisor over the past year. Chef Stefano is honored to have received this award multiple times.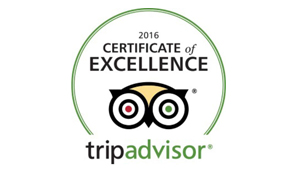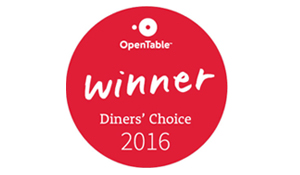 OpenTable Diners Choice Award
Chef Stefano's restaurants have been selected multiple times by OpenTable diners as some of their best. OpenTable Diners' Choice Awards are designed to celebrate top-rated restaurants. OpenTable Diners' Choice winners are selected according to real feedback from diners, and Chef Stefano wants to thank everyone who took time out of their night to recognize their experience at one of his restaurants.
Orlando Style Magazine – Readers Choice Best Italian
Chef Stefano's fans in Orlando can't get enough of his restaurants! They have seen fit to bestow upon hime the award for Best Italian, which given his deep Italian heritage is no surprise. I think it's safe to say he knows a thing or two about it!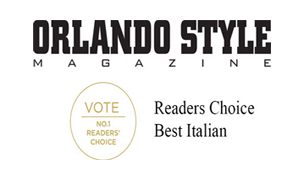 Biz Journal's Best Steak Restaurant Poll